Mozambique Travel Guide to Quirimbas Archipelago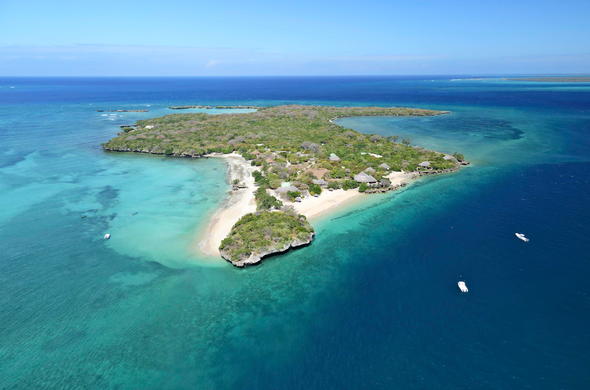 Your informative travel guide to Quirimbas Archipelago in Northern Mozambique
Access

By flight (regular air charter trips), by boat for inter island trips.

Airport

Pemba on the mainland (air charter transfers to island airstrips thereafter - baggage restrictions apply).

Highlights

Ibo Island; island hopping; bush and beach (combining Ibo and mainland Quirimbas National Park); unexplored diving regions; honeymoon destinations.

Activities

Wonderful diving and snorkelling; fishing (wide variety); watersports; sailing safaris; sunset cruises; whale watching in season; beach sports; island walks and picnics; castaway picnics.

Excursions

Ibo Island trips; fishing charters around the islands and to Lazarus Banks; inter-island dhow safaris and boating; cultural and historic excursions.

Accommodation Options



Quirimbas Archipelago
The experience:
The fabulous Quirimbas Archipelago is a largely unexplored chain of 32 Indian Ocean islands along the northern Mozambique coast. The Quirimbas National Park just north of Pemba includes 11 of these islands. They form part of the National Park on mainland Mozambique which was formed by the local communities to protect this unique environment. The tourism mandate for this area is for selected high quality, low impact resorts to work together with the communities to create benefits for all involved.
The result of this ground breaking collaboration is a delightful eco-holiday destination with warm azure waters, untouched coral reefs, white sandy beaches, wildlife and historical significance. Here, visitors can enjoy heart warming cultural interaction, find beautifully crafted and original silverware and explore ancient settlements and buildings. The mainland section of the park is only just being revealed to the world.
The Quirimbas National Park is an area of great importance with an abundance of exotic fish and rare marine species such as the dugongs, sea turtles and hump back whales. On the mainland the park is home to 4 of the Big Five animals, Elephant, Buffalo, Lion and the reclusive Leopard, as well as Wild Dog, Hyena and many types of antelope. Bird species are many and varied.
The average temperature in the dry season is 27 degrees Centigrade (80 degrees Fahrenheit) from April to September. During the hot rainy season from October to March, the temperature increases about 3 degrees on the coast, with cooler temperatures and humidity inland.
Islands in the sun
Widely recognised for outstanding diving and fishing, the Quirimbas Archipelago has many treasures and an "undiscovered" appeal. St Lazarus Banks offers a renowned game fishing destination close to Pemba. The undersea mountain creates a unique marine environment. Charters are available to this area. Only some of the beautiful islands are populated or have resorts. The most well known is Ibo Island (nominated for World Heritage status).
Ibo Island has been occupied for hundreds of years, as far back as the 1500s, with signs of earlier Arab influences. The architecture and history follow closely that of Ilha de Mozambique (Mozambique Island). Ibo was the capital of Cabo Delgado Province until 1902 when Port Amelia (Pemba) took over the reigns.
There are 3 forts and a lovely, old Catholic church to explore amongst a variety of other historic buildings. At the main fort, renowned traditional silversmiths create original jewellery. While not a traditional beach destination, Ibo has a wonderfully romantic, colonial atmosphere with rich cultural roots - superb white beaches are a short boat ride away. The island is a 30 minute air charter transfer from Pemba.
Matemo Island:
Matemo Island in Mozambique is an exquisite palm tree paradise fringed with dazzling beaches, ever changing turquoise waters and fantastic dive sites (including a wreck), just 20 minutes by boat from Ibo. Visitors can learn to dive at the Dive School, enjoy land and sea fishing, also cultural village tours on the island. Matemo is great for family holidays. The island can also be accessed by a 20 minute air charter transfer from Pemba.
Medjumbe Island:
Medjumbe Island in Mozambique offers intimacy and the ultimate Mozambique romantic escape, a little known gem with an exclusive resort and dive centre. The reefs and unexplored dive sites around Medjumbe are pristine and really a best kept secret - the fishing is also spectacular. The island is a 45 minute charter flight from Pemba.
Vamizi Island:
Vamizi Island in Mozambique also has a stunning and exclusive resort surrounded by fabulous scenery and sandy coves. This is the most northerly island in the Archipelago, offering remote luxury, exciting dive sites (for all levels of experience) and fishing sites. The island is a 55 minute charter flight over the archipelago from Pemba.
Quilalea Island:
Quilalea Island in Mozambique is uninhabited and malaria free, a privately owned island tucked away in the archipelago. This romantic destination offers private accommodation and activities for elite bookings. The island is accessed by a 20 minute air transfer, followed by a 20 minute boat transfer to the private island resort.