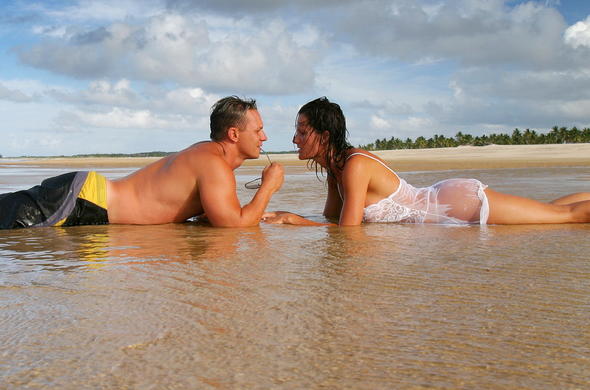 Experience the beauty and tranquility of Mozambique in all her glory during a romantic and unforgettable honeymoon on this paradise island.
Unforgettable Island Honeymoon
Spend your honeymoon in Africa on the idyllic island of Mozambique, the closest thing to paradise you will find. Your Benguerra lodge is a beautiful haven nestled in the heart of Mozambique in the breathtaking Bazaruto Archipelago. Escape to a place where age old rhythms of Africa beat to form a unqiue sense of history and romance, where the legacy of the slaves and the legends of the Queen of Sheba's Ophir pearls whispers through the palm trees.
Accommodation is private and luxurious, exactly how a honeymoon couple ought to have it. Offering space, comfort and intimacy, these suites are elegant and stylish, reflecting a distinct air of romance and charm. Soft lighting, lovely decor and beautiful touches and finishes creates a timeless and enchanting atmosphere.
The loving couple will be treated like royalty during a honeymoon in Africa, from sparkling wine sent to your room, an African fruit basket on arrival, to private dining under the stars and indulgent beauty therapies at the wellness centre. Allow the allure of the Indian Ocean and the charisma of the sandy beaches to embrace you, as you lie on the sand with your loved one, soaking up the sun and enjoying your time spent together.Guests on a honeymoon in Africa will receive a complimentary Dhow cruise, an island drive and a snorkelling trip at the famed 2 mile reef. Enjoy exhilarating adventures with your spouse in one of the most beautiful places in the world. The reef is alive with a kaleidoscope of colourful fish and is indeed a magical experience.
Enjoy a romantic and memorable bush bath, complete with bath salts, fragrant oils, rose petals and candles, as you watch the afternoon drift into evening like the dhows sailing softly along into the sunset.Read more about this
Mozambique Beach Honeymoon Resort in Bazaruto