Premier Family Private Island Package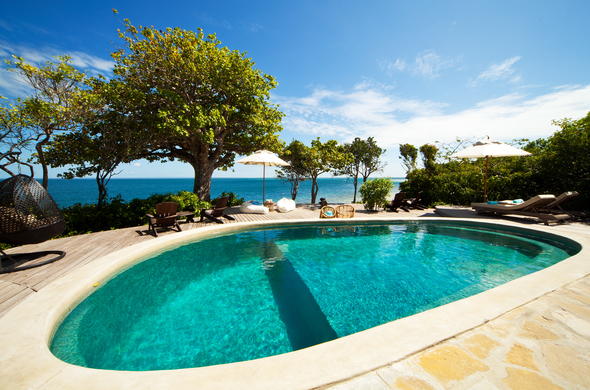 This Premier 8 Day Private Island Family Package offers an escape to a secluded private island in the picturesque Quirimbas Archipelago. Enjoy excellent personalised service and some of the best diving and snorkelling in the world.
Accommodation: In a luxurious eco-friendly villa with an outdoor shower and a private deck
Activities: Snorkelling directly from the beach, kayaking, island nature walks, star gazing and seasonal turtle sightings (November - February)
Optional activities: Scuba diving and courses, bubble maker and children's dive course, picnics, island hopping, guided walks and tours, dhow cruise , visit to Ibo Island, fishing
Destinations: Pemba, Quirimbas Archipelago
Seasonal: All year around, Dry season (May to October) Rainy season (November to April)
Your Private Island Family Escape
Our Private Island Family Escape takes you on a Mozambique family holiday. Stay in a private island paradise which is situated in a protected marine reserve. Stay in an eco-friendly villa and enjoy the personalised attention of the staff. Snorkel directly off the beach and see magnificent corals and a wide diversity of fish. Children will love seeing Dolphins and Green Turtles which nest on the island in November.
While on your Mozambique family holiday you can stroll along the pristine sandy white beaches and explore the island which is dominated by prehistoric looking Baobab trees. Savour tantalizing meals, which are freshly prepared by the chef using local seafood. Afterwards learn about the mythology of the cosmos during a star gazing session.
The marine reserve offers some of the best diving in the World and you can see Mantas, Barracuda as well as go on exciting night dives. Older children will have the opportunity to learn to dive. Visit some nearby islands, learn about the history of Ibo Island and have a beach picnic. Head out on a tranquil sunset cruise in a traditional boat called a dhow. Do as much or as little as you wish - just relax and soak up the sun.
Day 1: Johannesburg - Pemba - Qurimbas Archipelago
View Lodge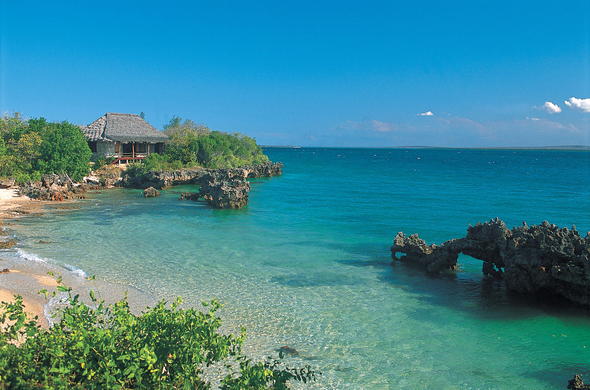 On the first morning of your Private Island Family Escape Package you will fly from Johannesburg O. R. Tambo International Airport to Pemba. There someone will meet you and help you transfer to a light aircraft which will take you to the Quirimbas Islands. Once you have landed in the Quirimbas, a boat transfer will take you to the private island. There is no jetty, so you'll get your feet wet as you arrive! Enjoy a welcoming drink and the host will take you to the villa.After settling in, enjoy a tasty light meal. Perhaps follow the walking trail and learn your way around the island. Go for a stroll on the beach or have a dip in the warm waters of the Indian Ocean. Sip on a refreshing tropical cocktail and watch the sunset. Savour the zesty flavours of a gourmet dinner on the beach. Learn about the beauty of the sky during a star gazing session. (Dinner Included)
Days 2 - 7: Quirimbas Archipelago
View Lodge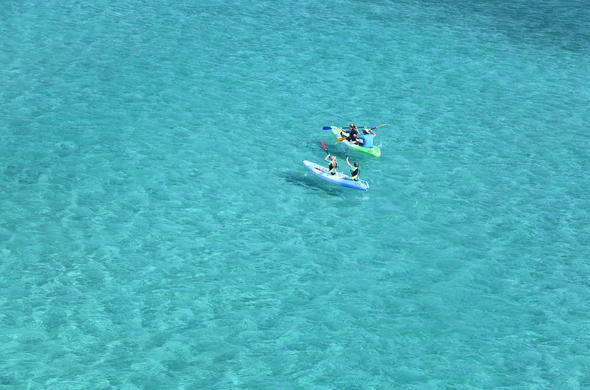 During your Mozambique family holiday enjoy an early morning walk along the beach or discover the vibrant marine creatures of the coral reefs while snorkelling just off shore on the house reef. After a delicious breakfast, perhaps go on a trip to neighbouring islands, see Dolphins or if you are very lucky, a rare Dugong.Learn about the fascinating history of Ibo Island - a tale of slaves and sultans. Perhaps go on a tour of a coconut plantation on Quirimbas Island, and learn about colonial life. Back on the private island and explore the fascinating creatures that live in the mangroves. Go on a guided nature walk and see the magnificent Baobabs and many species of birds which occur on the island.Children will enjoy learning to kayak in the warm shallow waters, learning to snorkel or do the bubble maker course. Set sail the traditional Mozambican way in a boat called a dhow. Relax on the beach and have a leisurely beach picnic or look for shells on the endless powdery white beach.On your Mozambique family holiday you can dive some of the most pristine reefs in the world, and see a great number of reef fish, Morays and Mantas. Children over the age of 10 can learn to dive and if you are an experienced diver, go on a night dive and see the nightlife on the reef.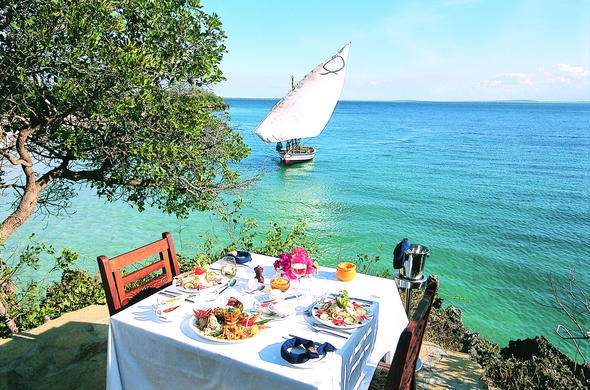 After a busy day, soak in an open air bubble bath and sip on a glass of bubbly. This is followed by a candlelight beach dinner while the children are kept entertained. (Breakfast, Lunch and Dinner Included)
Day 8: Quirimbas Archipelago - Pemba - Johannesburg
On the final day of your Private Island Family Escape Package enjoy one last snorkelling trip or a dip in the Ocean followed by breakfast on the deck. Then a boat will take you back to Quirimbas Island where you will catch a light aircraft flight to Pemba Airport, where you will board a connecting flight back to Johannesburg. (Breakfast Included)
Rates & Prices
This 8 Day Private Island Family Escape Package is ideally suited for a family which includes 2 adults and a child between the ages of 8 and 16 who will share accommodation. The activities offered are suited to older children and teenagers.
This itinerary can be personalised to suit your requirements. Rates may vary depending on the season and daily currency exchange rate.
Included
Return flight from Johannesburg to Pemba
Meet and greet at Pemba Airport
Return light aircraft flight from Pemba to the Quirimbas Archipelago
Return boat transfer to a Private Quirimbas Island
7 nights accommodation in a private villa
Services of a private butler
All meals as per itinerary
Teas and coffees
Soft drrinks
Water
Snorkelling equipment
Kayaking and Island walks
Laundry service
Emergency medical evacuation
Not Included