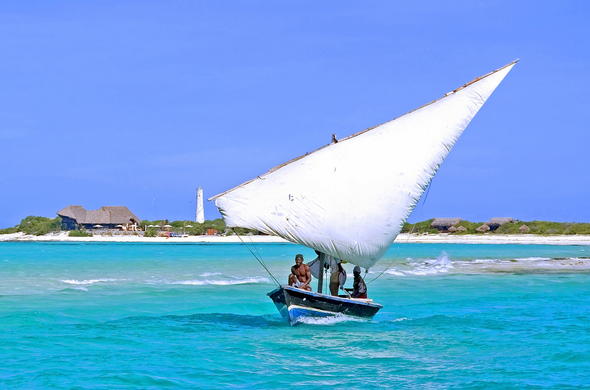 A wide range of activities are available for your Mozambique holiday in Inhambane, from adventurous water sports to cultural and historical tours.
Water Activities
The Indian Ocean can be explore during water-based excursions such as scuba diving, snorkeling, kayaking and trips on a locally-made dhow.
Surfing and kite surfing equipment is available to hire for both first-time wave-riders and the more experienced surfers.
Fishing
Mozambique's waters are a fisherman's dream and fishing trips alongside an experienced skipper on a fully-equipped fishing boat might surprise fishermen with a catch of a fish or two.
Cultural Walks
Nature walks and cultural village walks with a local guide allows guests to explore Mozambique's phenomenal landscapes, architecture and heritage.
Unique Excursions
Both first-time riders and experienced equestrians will enjoy a horse riding excursion on the beach, along the coast of crystal-clear waters.
Adventure-seekers can traverse through the area on an adrenaline-pumping quad bike trail that explores the local villages and beaches.
Sight-seeing
A trip to Pansy Island affords guests with sightings of pink flamingos and the rare Pansy Shell. Guests can search for these special petal-shaped shells on the white peaches of the Island or view the starfish colonies in a snorkeling excursion.
Inhambane is one of Mozambique's oldest cities and can be explored alongside a local guide during a city tour.
Spa treatments
After a tiring journey or an adventurous day, guests can choose from the optional menu of wellness and beauty pamper sessions at the spa.
Special Occassions
Weddings and special events can be organized on the flawless beach or at other parts of Barra Beach Club or its sister hotel, Hotel Casa Do Capitao. Tailor-made packages can be designed to suit guests' specific event or celebration.